We have just started on a new year and hope everyone is keeping well. Our shopping malls are still all under immense stress trying to cope with the current pandemic scenario, but we hope as 2021 progresses, we will work things out together and eventually see a much improved situation in due course.
The current situation which has persisted for more than 1 year has created a New Normal for everyone and in response, we are starting the Education Series Webinars for this year with SURVIVAL KITS FOR THE NEW NORMAL. It is even now more imperative that malls have to look at new and different ways of operating and surviving under the new circumstances – including leveraging on data from loyalty programmes to encourage and ensure returning shoppers, shopping by E-wallets and payment gateways as well as touchless and cashless parking systems.
We are pleased to invite you to join our panel of speakers who will share their expertise and experience as follows:
Date: Wednesday, 24 February 2021
Time: 3.00pm – 5.00pm
Platform: Microsoft Teams
For more information the above said webinar, please click here.
---
PPK Malaysia is pleased to announce that in line with our MEMBERSHIP PROMOTION CAMPAIGN 2021 to encourage new recruitment of corporate and individual members etc., the following shall be the promotional fees applicable until further notice:
CATEGORY 1
Category of Membership
Entrance Fee (RM)
Promotion Entrance Fee (RM)
Annual
Subscription (RM)
Promotion Annual
Subscription (RM)
(NO changes)
TOTAL PAYABLE under Membership
Promotion Campaign (RM)
Ordinary Members
Corporate
5,000.00
3,000.00
2,000.00
2,000.00
5,000.00
Individual
1,000.00
500.00
200.00
200.00
700.00
Associate Member
100.00
80.00
80.00
80.00
160.00
Affiliate Member:
Corporate
1,000.00
800.00
1,000.00
1,000.00
1,800.00
Individual
300.00
200.00
200.00
200.00
400.00
CATEGORY 2
There will also be a SPECIAL Promotion for corporate memberships as follows:
existing corporate members who currently have more than one (1) membership may include additional shopping centres/buildings as new members by only paying an entrance fee of RM2,500.00 plus the Annual Subscription Fee of RM2,000.00 (total payment: RM4,500.00).
CATEGORY 3
In addition, a SPECIAL Promotion for individual membership will be as follows:
personnel who are currently employed by existing corporate members of the Association can now join as individual members and have the entrance fee WAIVED. Just pay the Annual Subscription Fee of RM200.00 (total payment: RM200.00)
INCENTIVE
ALL current members are encouraged to inform their colleagues and/or associates of the above promotion campaign as PPK Malaysia will offer to individuals (only) who are recommending the new applicant, an incentive payment amounting to 10% of the entrance fee paid, subject to approval of the membership application.
Please be reminded that personnel who wish to undertake the full programme of our Certification Courses in Shopping Mall Management comprising Parts 1, 2 and 3 and become CERTIFIED MANAGERS upon qualification are required to become and remain current Individual Members.
Interested personnel are requested to submit their application forms together with a *crossed cheque payable to "PERSATUAN PENGURUSAN KOMPLEKS MALAYSIA (PPK) " or to bank into our account (details available upon request) and/or call our Secretariat at Tel: 03-7727 6202 for further information.
For more information, please click HERE to download the circular and membership application form.
---
Due to the current MCO from 13 – 26 January 2021, the SOPs do not permit any " … meetings, seminars, courses, and group sport activities. …", so we have no choice but to POSTPONE the scheduled training until further notice. Further announcements will be made soon once we have some firm dates, thank you for your interest.
---
Our 35th AGM, which had to be postponed until now due to the Movement Control Oder, was held recently on 8 August 2020.
This was also the occasion of our biennial elections and members voted in a new committee for 2020-2022 which continues to be headed by our President, Tan Sri Teo Chiang Kok and we are glad to see many new faces on board, representing multiple malls throughout Malaysia.
Without doubt, shopping malls are in the midst of turbulence resulting from the current pandemic, and we shall need to put all our heads together to navigate through these uncharted waters.
Click HERE to view the photos gallery.
---
Our Certification Courses in Shopping Mall Management for 2020 are taking a break – they have now been postponed to 2021 due to the Covid-19 pandemic and the resultant Movement Control Order (MCO). We will be back in 2021 to continue our training and education programmes with an updated syllabus and hope to meet you then.
For more information the above said courses, please click here.
---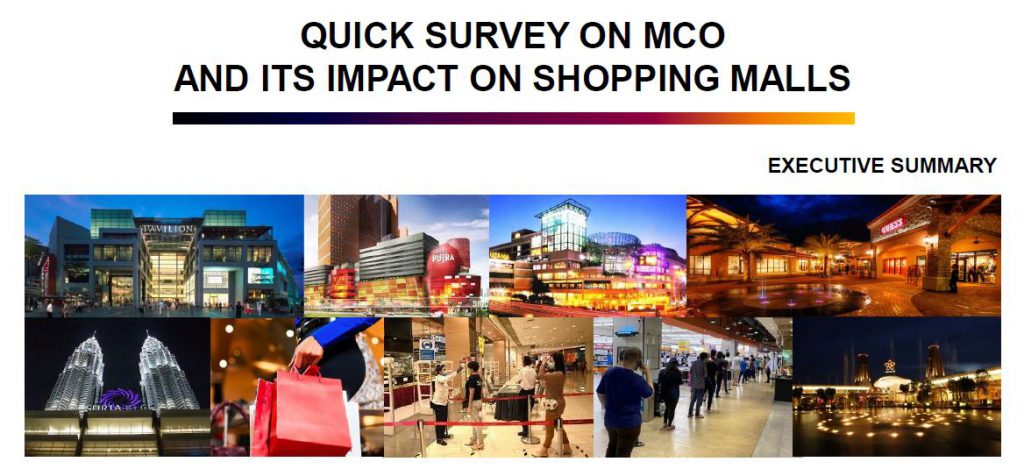 The Covid-19 pandemic and the resulting MCO in Malaysia since 18 March 2020 has wreaked devastating effects to the economy and the shopping mall industry. In the light of this scenario, PPKM conducted a Quick Survey on MCO and Its Impact on Shopping Malls from 5 – 13 May and we thank the quick response from our respondents which has enabled us to present the findings of this survey HERE.
---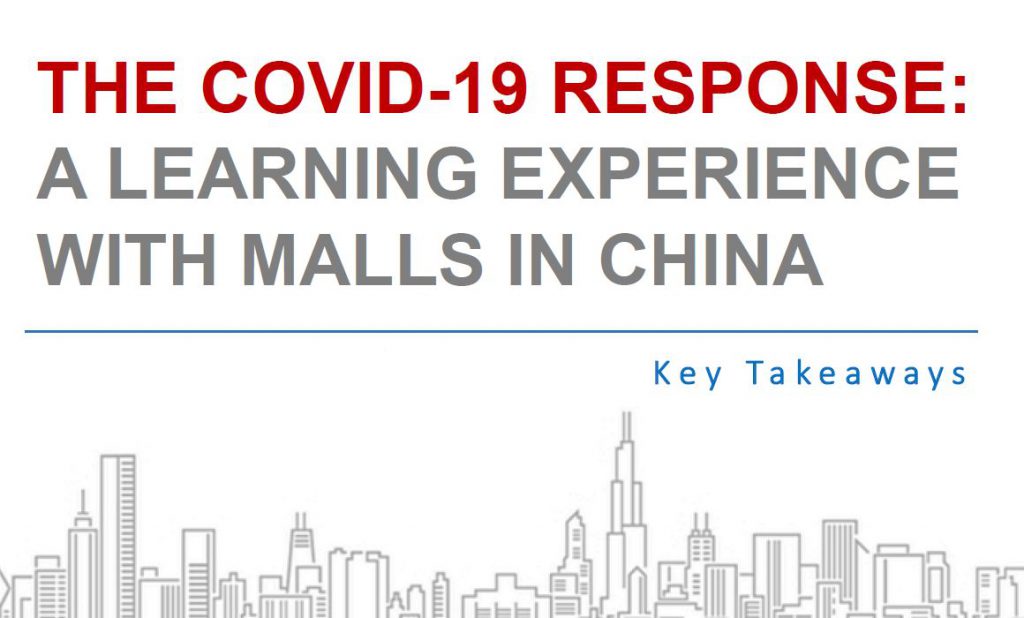 China has not only successfully controlled the Covid-19 pandemic, but there is much to learn about their action plan and strategic planning for re-starting the economy and shopping malls. Check out the key takeaways HERE from our recent discussion with them.
---
Story 1
The Malaysia Shopping Malls Association hopes that the government will provide urgent relief to the local shopping mall industry. These include measures such as suspension of all statutory contributions such as EPF, SOCSO and EIS, and speedier refunds of overpaid taxes.
PPKM President Tan Sri Teo Chiang Kok told BFM News, they also request for income tax installments to be suspended temporarily.
"Firstly to suspend tax installments until the end of the year for both companies and individuals, this will help the immediate cash flow problem but in view of the expected long recovery period the govt should look to reduce the applicable tax rate for this year, perhaps halving the tax rate would be possible"
Story 2
The Malaysia Shopping Malls Association hopes for government intervention for the local shopping mall industry, with measures including the waiver of Assessments, Quit Rents and Business License fees. President Tan Sri Teo Chiang Kok told BFM News, Putrajaya should also suspend temporarily, the statutory contributions of employees in the industry.
"To waive the contribution to EPF, Socso, EIS, HRDF for this year. Apart from EPF the other funds are basically insurance funds and to date there are adequate reserves to meet the foreseeable draw times and these funds can withstand the waiver of contributions for this year. The waiver of these contributions would put much needed cash in the pockets of the companies and employees"
Story 3 
The Malaysia Shopping Malls Association urges the government to help preserve the cash flow for businesses and individuals, amid the Movement Control Order period. President Tan Sri Teo Chiang Kok told BFM News, the association hopes this can be addressed during the economic stimulus package which will be announced today.
"I think the most important objective of the govt stimulus package is to enable business to survive so that layoffs are kept to minimum and nobody goes hungry or desperate. For businesses the key immediate need is to have a positive cash flow and a reduction of cost of doing business, for the individual it is important that there is cash for sustainence"
Story 4
The government has been urged to consider subsidising lost wages, that is a portion of the salaries paid by employers to employees, during the Movement Control Order period. Malaysia Shopping Malls Association President, Tan Sri Teo Chiang Kok told BFM News, Putrajaya should emulate the efforts of the Canadian and UK government, to help the local mall industry.
"The UK and Canadian governments have already announced subsidizing 70-80% of salaries paid by businesses to employees this is to enable businesses to avoid laying off employees and have the full capacity to operate the business"
Teo adds, another measure is to waiver assessment, quit rent and business license fees.
"To keep cost of doing business to the minimum and preserve cash for both the companies and individuals we propose to waive off assessment quit rents all licenses and fees for businesses and antecedent activities associated with business eg restaurant license, halal license, overtime operating hours license, advertising license,premise license signboard license etc"
Story 5
Malaysia Shopping Malls Association hopes that Putrajaya will take measures to aid the local mall industry, such as double tax deduction of all salaries of employees in the sector. President Tan Sri Teo Chiang Kok told BFM News, this includes allowing any foregone rental, to be written off as allowable expenses.
"The government to provide funds equivalent to half the rental forgone due to rental rebates. This is sharing the burden by all stakeholders landlord tenant and government to ensure businesses can be sustained, survive and provide employment"
---
The current Restricted Movement Order decrees shopping malls to be partially open from 18-31 March 2020 to provide essential services. For more details, please click here.
---
10 teams participated in PPKM's second shopping mall hunt for 'treasures', running from the Petaling Jaya starting point at Paradigm Mall, to Quill City Mall in the city centre, then onto The Mines and the final check point at IOI City Mall, Putrajaya. The championship went to Team 'Flow Rider' from 1 Utama Shopping Centre, followed by 1st runner up 'Coolie Mines' from The Mines. Our grateful thanks to all mall sponsors – Paradigm Mall, Quill City Mall, The Mines and of course, IOI City Mall for arranging the prize-giving logistics and gifts in kind.
Click HERE to view the photos gallery.
---