PPK Malaysia is pleased to announce that in line with our MEMBERSHIP PROMOTION CAMPAIGNS 2019 to encourage new recruitment of corporate and individual members etc., the following shall be the promotional fees applicable until further notice:
CATEGORY 1
Category of Membership
Entrance Fee (RM)
Promotion Entrance Fee (RM)
Annual
Subscription (RM)
Promotion Annual
Subscription (RM)
(NO changes)
TOTAL PAYABLE under Membership
Promotion Campaign (RM)
Ordinary Members
Corporate
5,000.00
3,000.00
2,000.00
2,000.00
5,000.00
Individual
1,000.00
500.00
200.00
200.00
700.00
Associate Member
100.00
80.00
80.00
80.00
160.00
Affiliate Member:
Corporate
1,000.00
800.00
1,000.00
1,000.00
1,800.00
Individual
300.00
200.00
200.00
200.00
400.00
CATEGORY 2
There will also be a SPECIAL Promotion for corporate memberships as follows:
existing corporate members who currently have more than one (1) membership may include additional shopping centres/buildings as new members by only paying an entrance fee of RM2,500.00 plus the Annual Subscription Fee of RM2,000.00 (total payment: RM4,500.00).
CATEGORY 3
In addition, a SPECIAL Promotion for individual membership will be as follows:
personnel who are currently employed by existing corporate members of the Association can now join as individual members and have the entrance fee WAIVED. Just pay the Annual Subscription Fee of RM200.00 (total payment: RM200.00)
INCENTIVE
ALL current members are encouraged to inform their colleagues and/or associates of the above promotion campaigns as PPK Malaysia will offer to individuals (only) who are recommending the new applicant, an incentive payment amounting to 10% of the entrance fee paid, subject to approval of the membership application.
Please be reminded that personnel who wish to undertake the full programme of our Certification Courses in Shopping Mall Management comprising Parts 1, 2 and 3 and become CERTIFIED MANAGERS upon qualification are required to become and remain current Individual Members.
Interested personnel are requested to submit their application forms together with a *crossed cheque payable to "PERSATUAN PENGURUSAN KOMPLEKS MALAYSIA (PPK) " or to bank into our account (details available upon request) and/or call our Secretariat at Tel: 03-7727 6202 for further information.
For more information, please click HERE to download the circular and membership application form.
---
Member malls met for networking with retailers and affiliates at the recent GLAM HATTER's GALA on 29 August 2018. With the theme on "hats", everyone had a great time, especially winners of the Best Dressed Hat contest ! Click HERE to view the photos gallery
---
Malaysian malls have gathered a reputation of offering "experiential shopping" where going to the mall is an experience by itself and are well known for their creative marketing campaigns and décor to create the right ambience to entice shoppers.  To recognize these innovative efforts, PPK Malaysia organised the inaugural awards in 2016 and buoyed up by the enthusiastic response, continued this year with the same awards to encourage both big and small malls in their marketing campaigns. This year, there were 43 entries from 21 malls all over the country and the winners were announced and presented during our forthcoming PPKM Awards Gala Dinner which was held on 29 August 2018 at One World Hotel, Bandar Utama, Petaling Jaya.
PPK AWARDS 2018 – BEST EXPERIENTIAL MARKETING: WINNING ENTRIES
Category A: (Malls with nett lettable area (NLA) of 500,000 sq ft and below)
Gold – Gamuda Walk (Ringg-it for my school)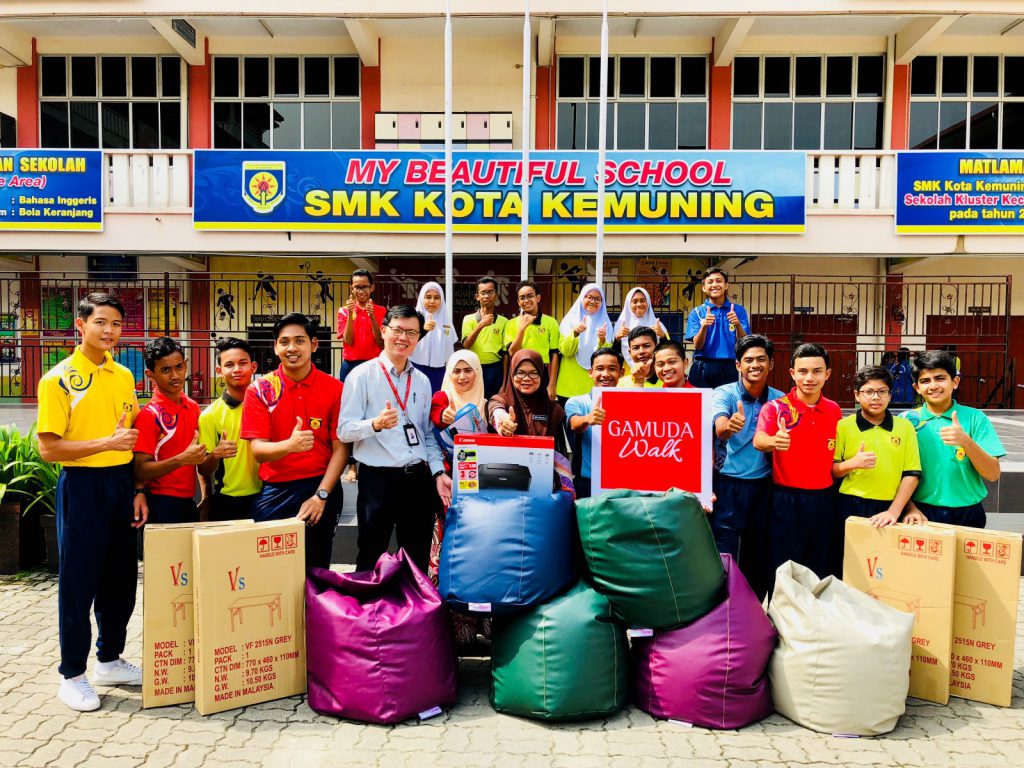 Silver – Design Village (Penang's International Food Festival)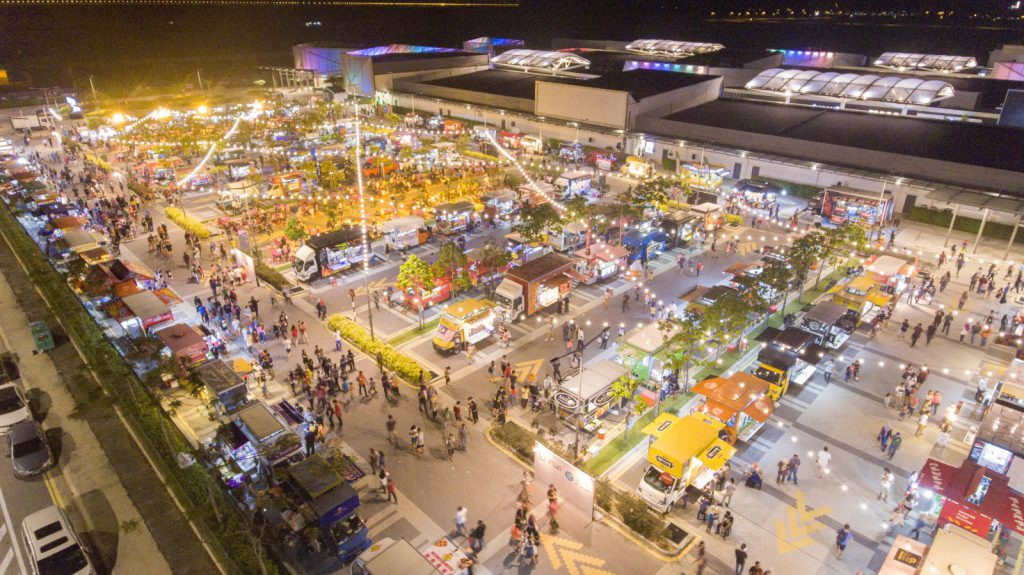 Category B: (Malls with nett lettable area (NLA) of 500,001 sq ft to 999,999 sq ft)
Gold –  Imago Shopping Mall, KK (The Odyssey)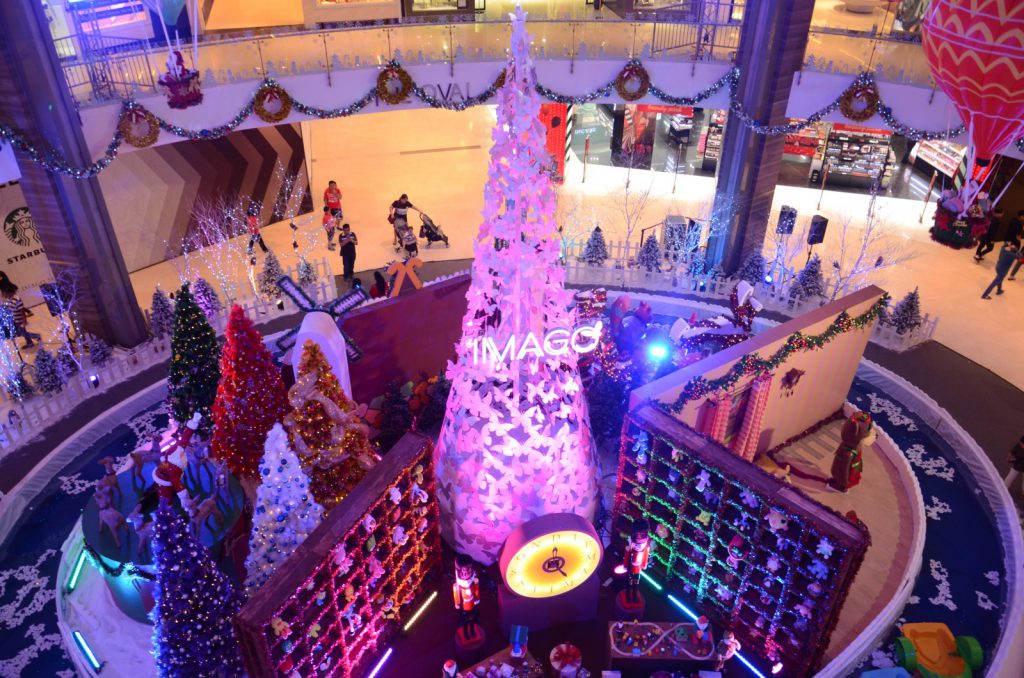 Silver – Sunway Putra Mall (Moon Fairies joined in to Illuminate the Lantern Parade)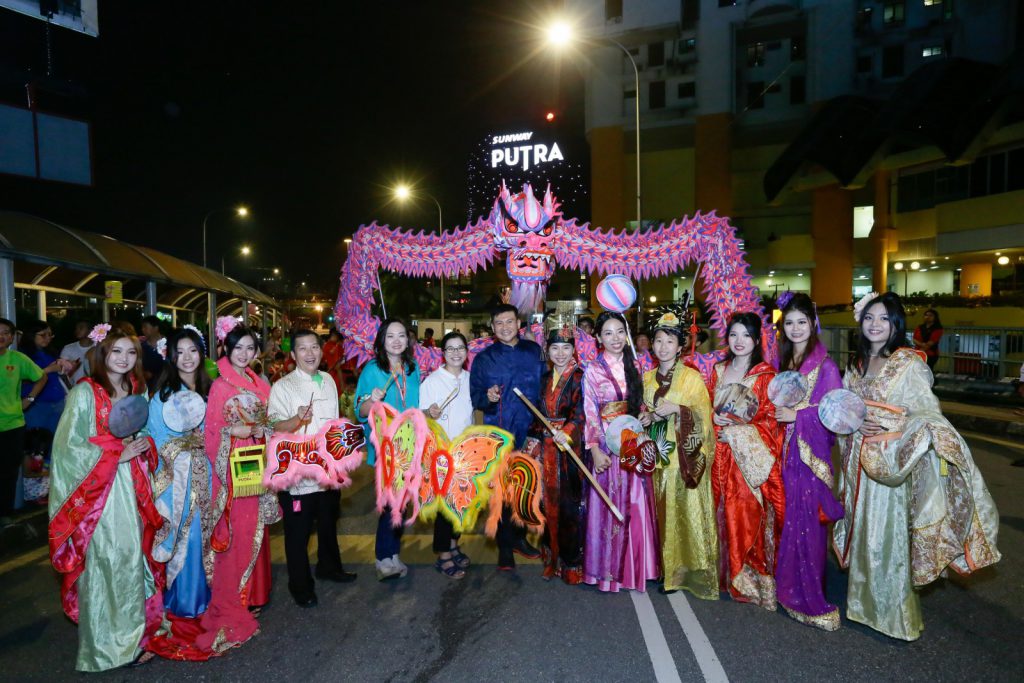 Category C: Malls with nett lettable area (NLA) of 1,000,000 sq ft and above
Gold – Pavilion KL (CNY Dream Garden of Prosperity)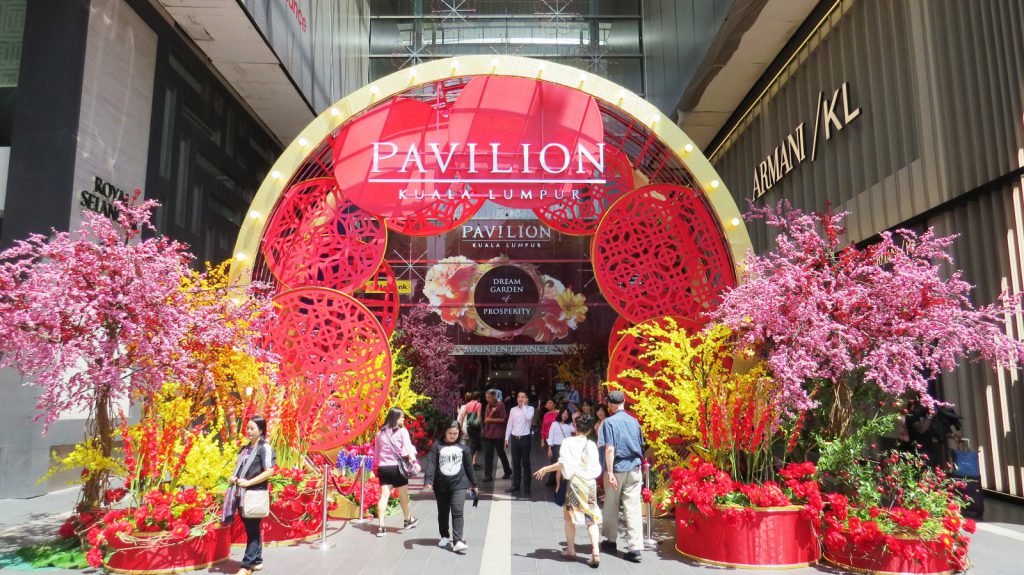 Silver – 1 Utama (Let's Jungle Up)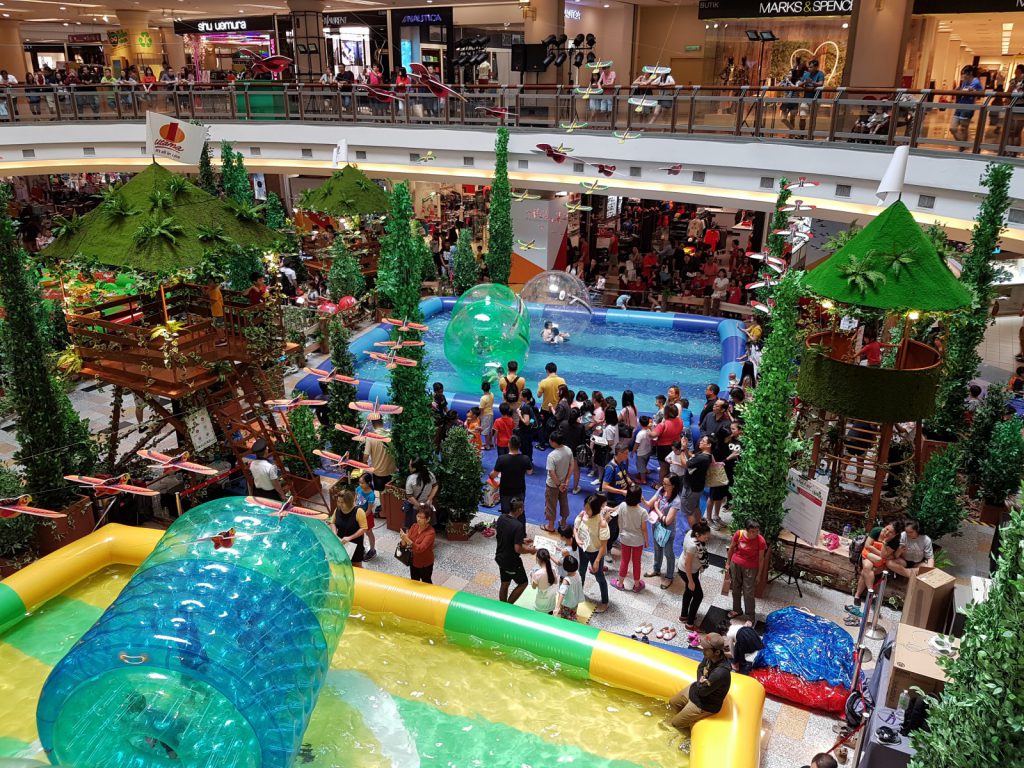 ---
It's coming to the end of 2018 soon and we are pleased to organize an exciting event for all our member malls to participate, PPK'S AMAZING MALL CHALLENGE which is similar to a treasure hunt but done in participating shopping malls. As mentioned, this will be held as follows:
Date:
Sunday, 4 November 2018
Time:
09.30 am to 7.00 pm
The Challenge Route:

Sunway Putra Mall (Mall 1 – Starting Station)
3 Damansara (Mall 2)
Atria Shopping Gallery (Mall 3)
D Pulze Shopping Centre (Mall 4 – Finish Station)
We are now calling for entries which will be only open to teams comprising of staff representing their malls.
How to participate:
The Hunt will be open to PPK member malls, subject to a maximum of 3 teams from each mall with 4 pax in each team.
Each team will provide their own 4-wheeled vehicle and each team member must wear their own mall T-shirts.
The entry fee will be RM200 per team
 Prizes:
Champion Team: RM800 cash + prizes in kind
1st runner up Team: RM600 cash + prizes in kind
The following 3 runner up Teams: RM400 cash + prizes in kind (per team)
Due to the logistics involved, PPK'S AMAZING MALL CHALLENGE will be confirmed subject to a minimum participation of 20 teams. So, take up this fun challenge and we look forward to your close participation for a day of excitement and camaraderie to build up the team spirit amongst fellow practitioners from other shopping malls.
For more information, please click HERE to download the programme and the registration form. Interested participants are requested to complete the registration form which must be emailed to us at secretariat@ppkm.org.my on or before Friday 19 October 2018.
---
We are pleased to inform members that we shall be continuing with our Education Series 2018 with the abovementioned seminar.
Within the ASEAN region, Malaysia has the 2nd highest retail spending per capita after Singapore. However, malls today are no longer for retailing but have evolved to become centres for entertainment, leisure and social interaction. It is timely to take cognizance of global trends and the key implications for Malaysian shopping malls so that we can be relevant for our consumers and shoppers in order to remain successful.
Our half-day seminar looks at THE EVOLUTION IN MERCHANDISE MIX Implications for Shopping Malls and will be held as follows:
Date: Thursday, 6 September 2018
Time: 9.00 am to 2.00 pm (including lunch)
Venue: Sime Darby Convention Centre, 1A, Jalan Bukit Kiara, Bukit Kiara, 60000 Kuala Lumpur
Fees: RM800 per pax for members
Our speaker, Property Economist Mr David Larkin is a Director at Cistri who represents Urbis Australia's international business with the goal to shape cities and communities for a better future. His area of expertise covers the retail and mixed used sectors with a reputation for astute analysis and advice that helps clients to identify new opportunities and achieve their development goals. He will share pertinent and significant pointers on the evolving changes relevant for shopping malls.
For more information, please click HERE to download the programme and the registration form.
---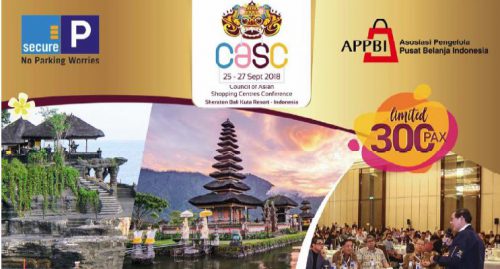 CASC CONFERENCE 2018, BALI INDONESIA
We are pleased to confirm that our fellow CASC member, Asosiasi Pengelola Pusat Belanja Indonesia (APPBI) will be hosting CASC Conference 2018 at Indonesia's famous tourist destination of Bali from 25 – 27 September. CASC Conference 2018 is an annual regional conference involving industry experts from member countries like Malaysia, Indonesia, Hong Kong, China, Taiwan and Japan. Participants will gain valuable insights of the shopping mall industry from these countries and it would be a prized opportunity for networking with the
regional expertise including mall management as well as prominent retailers.
The 2018 Conference is supported and endorsed by PPK Malaysia and other fellow CASC members like Institute of Shopping Centre Management (ISCM) from Hong Kong, Mall China, Japan Council of Shopping Centers and Taiwan Council of Shopping Centers (TCSC).
Interested participants are requested to visit HERE or www.CASC2018.com for further registration information and procedures and the conference programme details, recommendations on accommodations etc.
---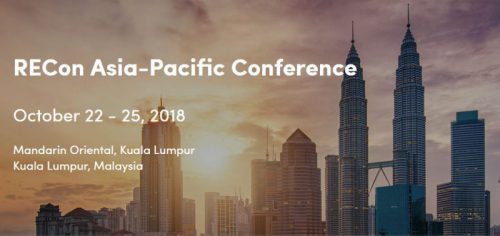 ICSC RECON ASIA-PACIFIC 2018
On behalf of the International Council of Shopping Centers (ICSC), we are pleased to inform members that ICSC Re-Con Asia Pacific 2018 will be held in Mandarin Oriental, Kuala Lumpur from 22-25 October 2018.
This is an advance notice and registrations are already open so we look forward to strong domestic support and participation for this event. For PPK members, there is a special discount of 10% off the published conference fees as follows:
| | | |
| --- | --- | --- |
| | PPK member who is also ICSC member | PPK member who is not ICSC member |
| Early bird: before 15 June 2018 | US$ 799.20 | US$1,192.50 |
| Advance: before 28 Sep 2018 | US$ 1,069.20 | US$ 1,606.50 |
| On site: after 28 Sep 2018 | US$ 1,339.20 | US$ 2,011.50 |
For more information, programme and agenda please click HERE.
---
Brimming with excitement and much animation, our group of 47 participants from malls all over Malaysia took off for Shanghai, looking forward to a great time to check out what the 'Paris of the Orient' had to offer.
First stop was to the city's iconic destination at The Bund followed by a Welcome Dinner at Yilixiali Restaurant. The next 2 days were spent visiting a total of 6 malls, with a quick shopping stop at the Florentia Outlet Malls thrown in as a bonus on the last day.
There was a grand welcome from the management of Global Harbour Mall which was styled after European architecture. This was followed by Joy City, famous for a full-sized ferris wheel, billed as a 'landmark of love', mounted on the side of the mall and which offered rides with a tea break as well as dinner 'in the air'. What was more interesting were the craft shops where shoppers could sign up for classes on leather craft, ceramics, woodcarving, cooking, painting and more.
At K11 Art Mall, all things were art-centric, with numerous pockets of exhibition spaces throughout the mall. The décor included expensive art pieces as well as a non-functioning quirky 'pink washroom' which attracted shoppers as a photo opportunity, to upload on social media.
More conventional shopping malls included Taikoo Hui, ifc mall and iapm mall. As a newly opened lifestyle mall, Taikoo Hui is well connected to public transport and is a mixed development of offices and hotels. Participants also had an optional visit to Starbucks Reserve Roastery, the biggest outlet in the world which is located here.
ifc Mall is home to several globally branded flagship stores with the mall design inspired by dazzling diamonds whilst iapm Mall, which, as the name suggest, opens early and closes late, is a luxury one-stop shop with the biggest names in fashion.
Some innovative participants even found time to visit Shanghai's iconic Xintiandi, which combines old architecture with modern retailing and in 2 different blocks. Shanghai certainly had elements of vibrant malls, glamour and history and overall, as some participants put it, "This trip exposed me to great new ideas in mall management" and "It was a fruitful trip getting to know each other from different malls".
Please click here for pics.
---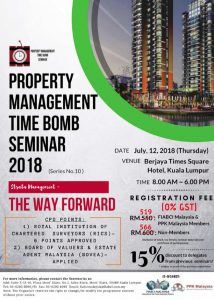 It's been 10 years since PPKM co-organised this popular seminar with FIABCI Malaysia and we are still getting enthusiastic response. Although regulations have been revised several times, participants are all eager to find solutions to their everyday and ongoing problems on strata management.
Date: Thursday, 12 July 2018
Time: 8.00 am to 6.00 pm
Venue: Berjaya Times Square Hotel, Kuala Lumpur
The seminar takes a close look at strata management from the viewpoints of both building owners and developers with speakers from the private and public sectors sharing case studies and their insightful experience with participants.
Details of the speakers and programme of the seminar will cover the following topics:
– Overview of Strata Management in Mixed Developments
– Registration of Property Managers – Impact on the Industry
– Strata Management – The Complex Case Studies
– Common Problems for Strata Property Owners – Case Studies
– Strata Titles – The Way Forward
– Common Problems for Strata Property Owners – is there self-help?
The seminar fees are as follows:
• Members of FIABCI Malaysia and PPK Malaysia : RM 519
• Non-members : RM 566
Specially for this 10th edition, we are having a discount of 15% off the above fees for delegates who have been supporting us over the past years and have attended the previous series (subject to proof of the previous registration); so do not delay, please do avail yourselves of this attractive
offer immediately.
Interested participants are requested to register for same with FIABCI Malaysia soonest possible as seats are limited and will be available on a first-come-first-served basis. In the event you require further details, kindly email fiabcimalaysia@fiabci.com.my or call Tel: 03-6203 5090/91.
For more information, please click HERE to download the programme and the registration form.
---
PPK Malaysia is pleased to announce that we are continuing with the training and education of personnel in shopping centres for the second half of 2018. The courses have been endorsed by Malaysia Retailers Association, (MRA), Malaysia Retail Chain Association (MRCA), Real Estate and Housing Developers Association (REHDA) and FIABCI Malaysia.
The dates, time and venue for the respective modules are as below:
| | | |
| --- | --- | --- |
| Module | : | Marketing and Leasing (Part 1 & 2) |
| Date | : | Monday, 6 August 2018 – Wednesday, 8 August 2018 (3 Days) |
| Venue | : | Ritz Carlton Kuala Lumpur, Jalan Imbi, Kuala Lumpur |
| | | |
| --- | --- | --- |
| Module | : | Operations & Maintenance (Part 1 & 2) |
| Date | : | Thursday, 9 August 2018 – Saturday, 11 August 2018 (3 Days) |
| Venue | : | Ritz Carlton Kuala Lumpur, Jalan Imbi, Kuala Lumpur |
Note: Part 1 and 2 for the 2 modules, Marketing & Leasing and Operations & Maintenance are repeat courses for those who did not manage to participate during the previous occasions. As for Part 3 (Final Part) of the abovesaid modules will be conducted at the same time for participants who have already completed Parts 1 & 2. (A separate schedule/invitation will be forwarded to qualified participants in due course.)
For more information, and to register for the above said courses, please click here
---