With the rapid growth of malls in the region, competition amongst malls is keen and all vie to attract shoppers by offering "experiential shopping" and in recognition of our malls' efforts,  the inaugural CASC-PPKM AWARDS 2019 for BEST EXPERIENTIAL MARKETING was organized in conjunction with CASC Conference 2019. The total of 61 entries were shortlisted to 26 finalists, with 2 winners in each category, as well as Certificates of Honourable Mention awarded to outstanding malls.
CONGRATULATIONS TO ALL WINNERS !
CASC-PPKM AWARDS 2019 – BEST EXPERIENTIAL MARKETING – WINNERS
 CATEGORY A: 500,000 sq ft nett lettable area (NLA) and below
GOLD – Lee Tung Avenue, Hong Kong: The Spirit of Christmas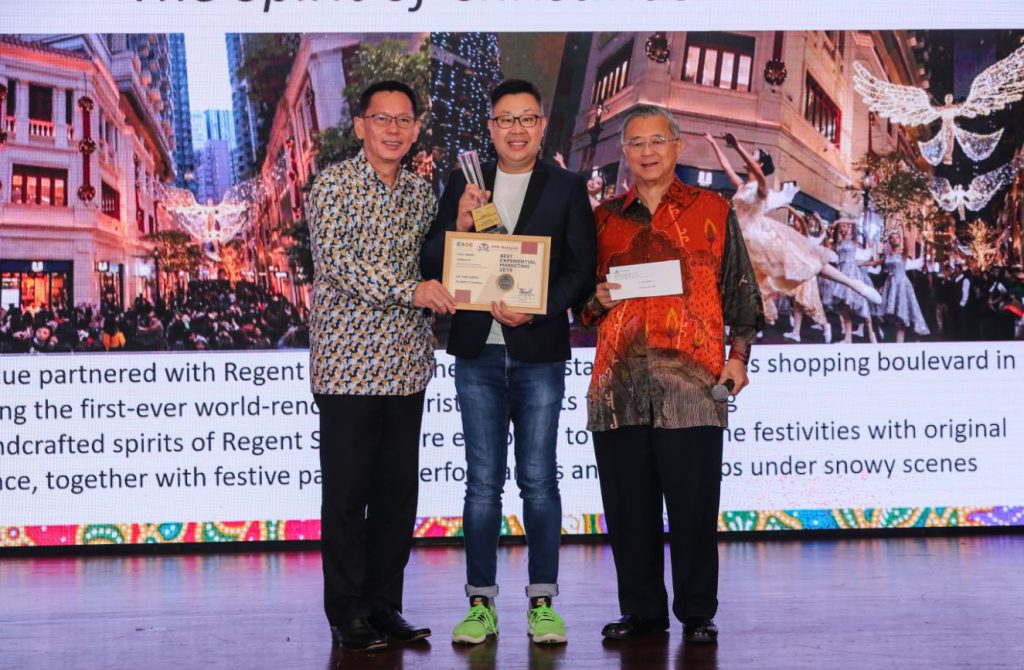 Lee Tung Avenue partnered with Regent Street of The Crown Estate, the famous shopping boulevard in London, to bring the first-ever world-renowned Christmas lights to Hong Kong.
Five iconic handcrafted spirits of Regent Street were exhibited to celebrate the festivities with original British ambience, together with festive parades, performances and workshops under snowy scenes.
SILVER – China Hong Kong City, Lee Tung Avenue, Hong Kong: The Moon Rabbit Lumiere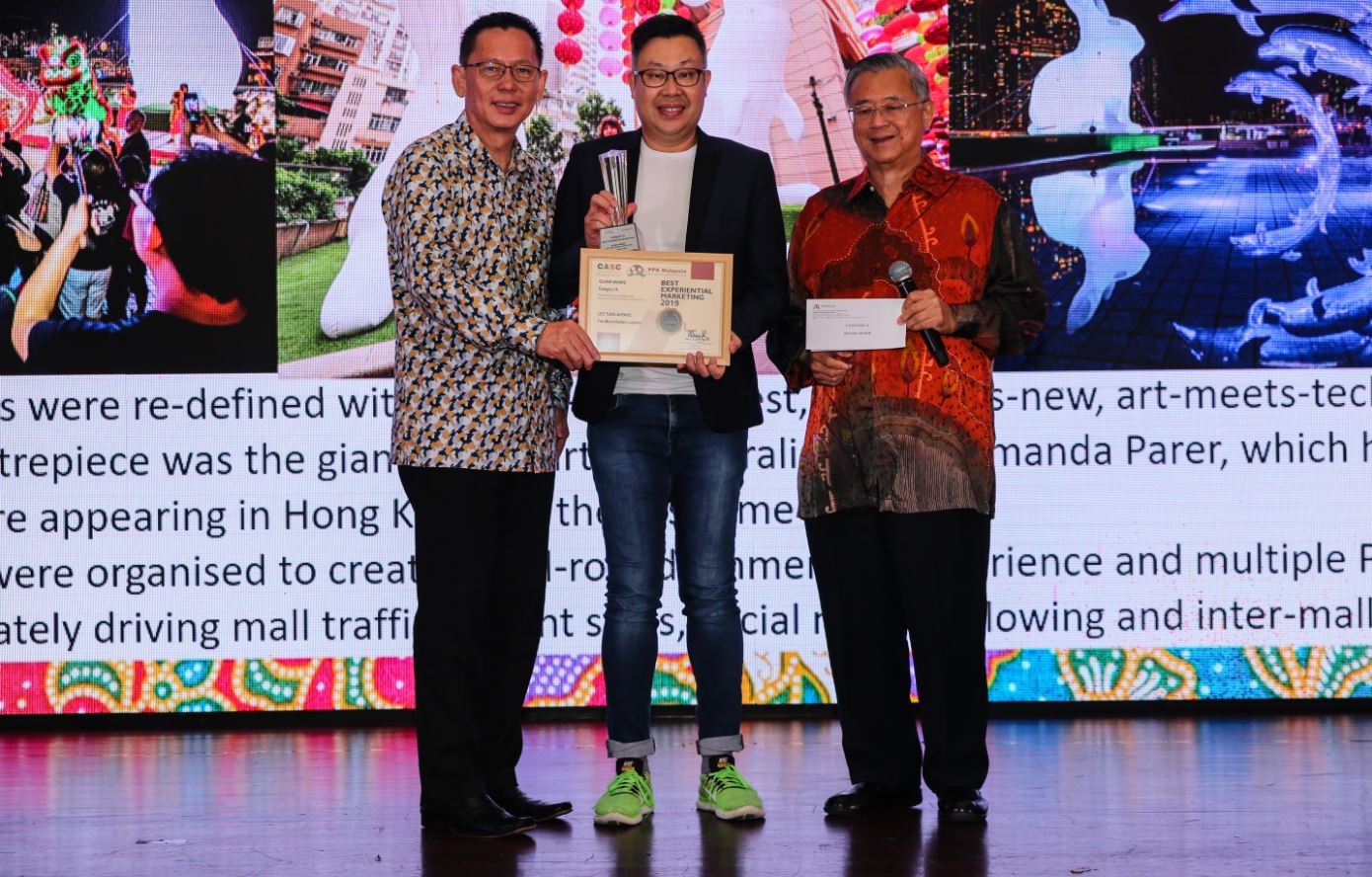 Festive celebrations were re-defined with an East-meets-West, old-meets-new, art-meets-technology chemistry. The centrepiece was the giant rabbit art by Australian artist Amanda Parer, which had toured in over 80 cities before appearing in Hong Kong for the first time.
Spin-off activities were organised to create an all-round, immersive experience and multiple PR touchpoints, ultimately driving mall traffic, tenant sales, social media following and inter-mall synergy.
CERTIFICATE OF HONOURABLE MENTION – Intermark Mall, Kuala Lumpur: En'Chanting' Raya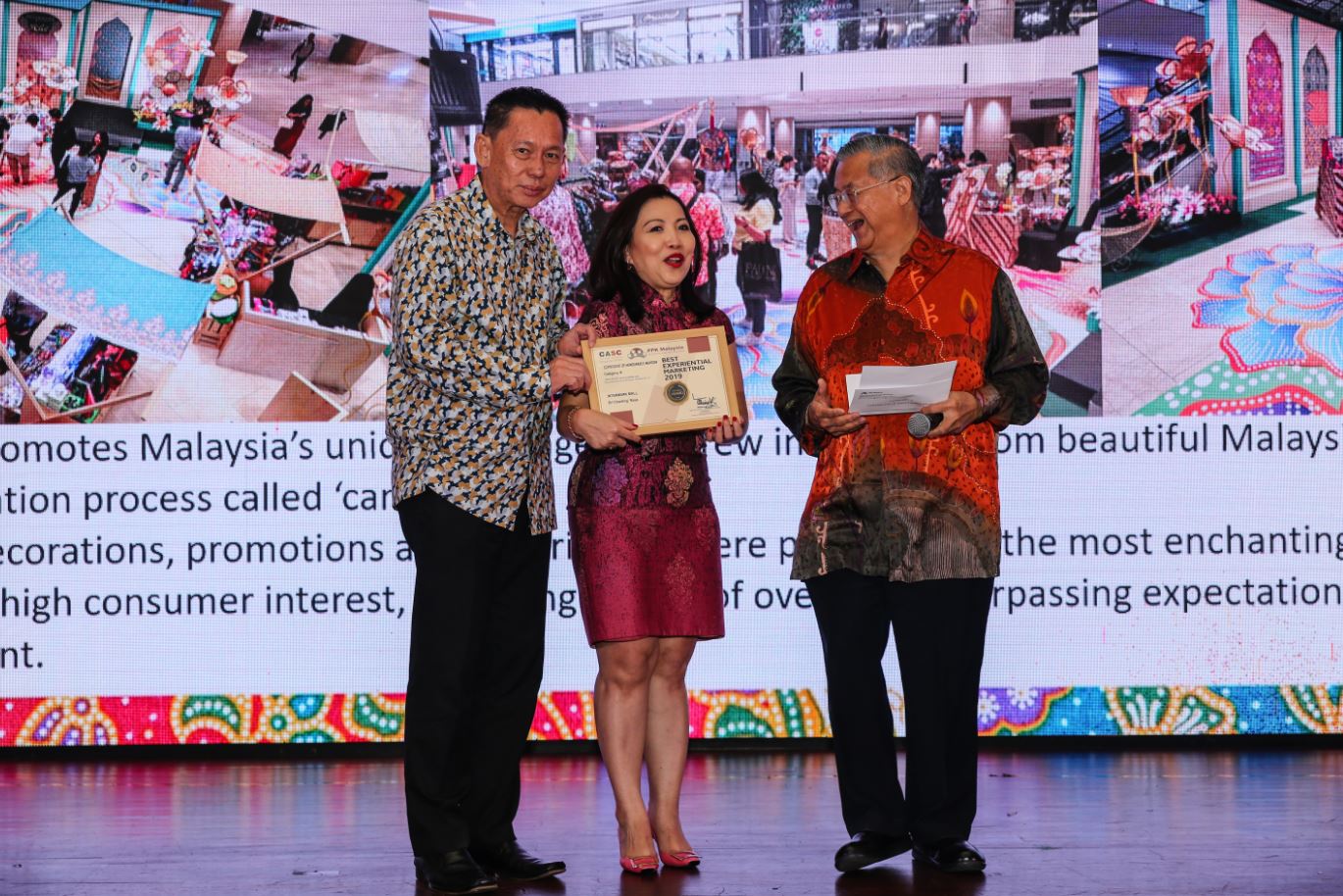 The mall promotes Malaysia's unique heritage and drew inspiration from beautiful Malaysian textile 'batik' and its creation process called 'canting'.
The mall decorations, promotions and experiences were presented in the most enchanting manner, generating high consumer interest, achieving an ROI of over 300%, surpassing expectation of the management.
CATEGORY B: 500,001 to 999,999 sq.ft. nett lettable area (NLA)
GOLD – Jing'an Joy City, Shanghai: Sky Ring x Line Friends Limited Love Paradise
The icon SKY RING of Jing'an Joy City is the first cantilevered roof Ferris wheel in China, marketed with the concept of "love".
In 2018, SKY RING joined hands with LINE FRIENDS to promote the first close collaboration and promotion for Ferris wheels in China.
GOLD – Sunway Putra Mall, Kuala Lumpur: IN THE WOODS FOR WONDER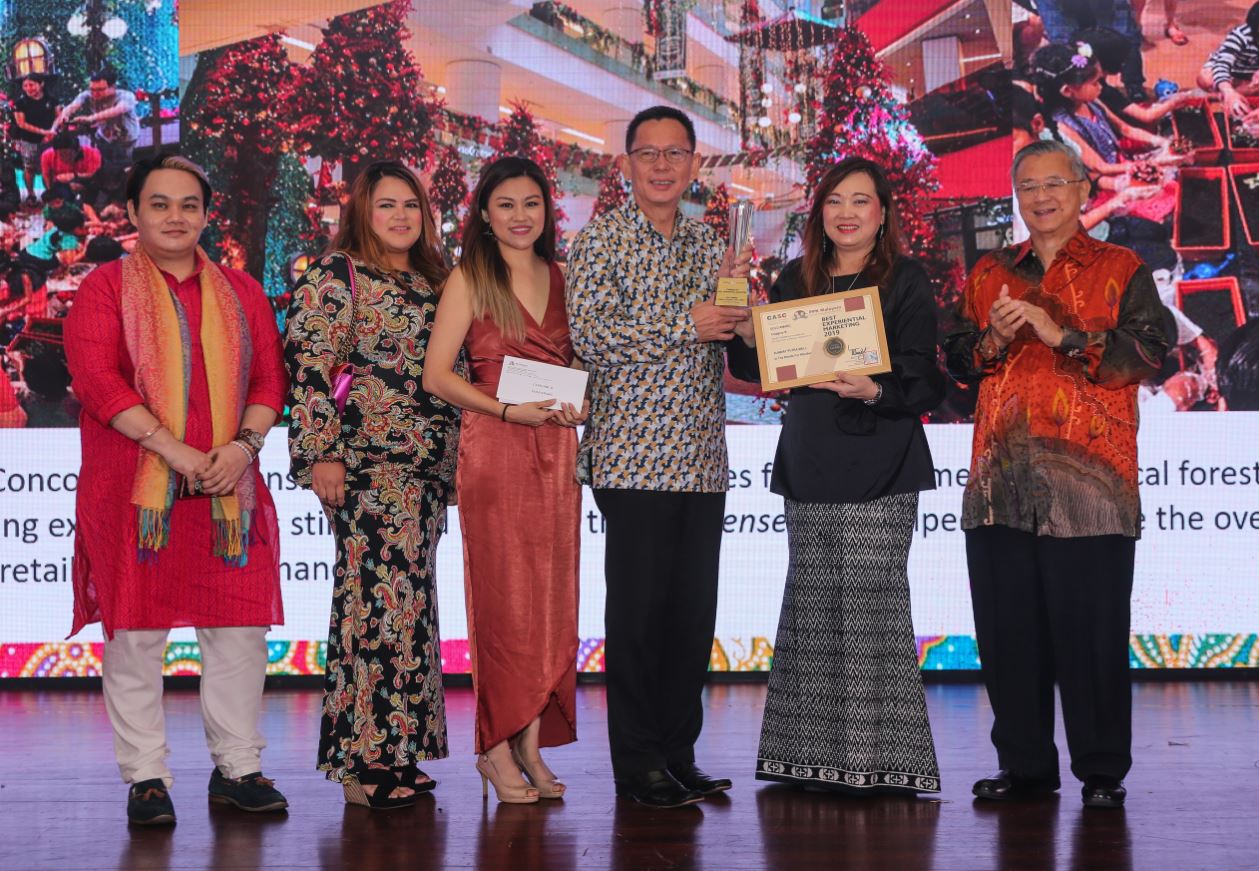 The Main Concourse was transformed into enchanted homes for the gnomes in a magical forest.
The shopping experience was stimulated through the five senses and helped to improve the overall mall traffic and retail sales performance.
CERTIFICATE OF HONOURABLE MENTION – Queensbay Mall, Penang: Enchanted Realm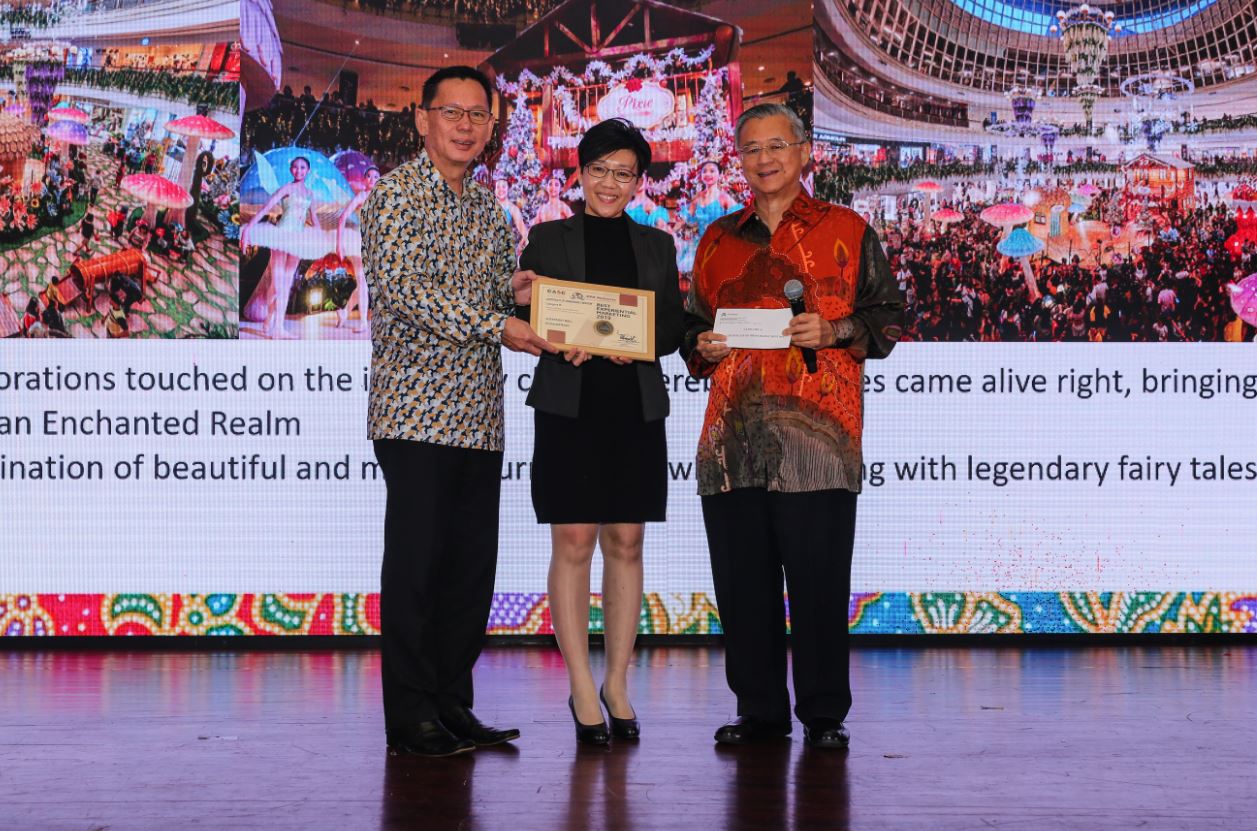 Christmas decorations touched on the imaginary chord whereby fairy tales came alive right, bringing shoppers into an Enchanted Realm.
A daring combination of beautiful and magical surrounding while engaging with legendary fairy tales.
CATEGORY C: 1 mil. sq ft nett lettable area (NLA) and above
GOLD – Pavilion Kuala Lumpur: Disney Celebrate The Magic: Dream Christmas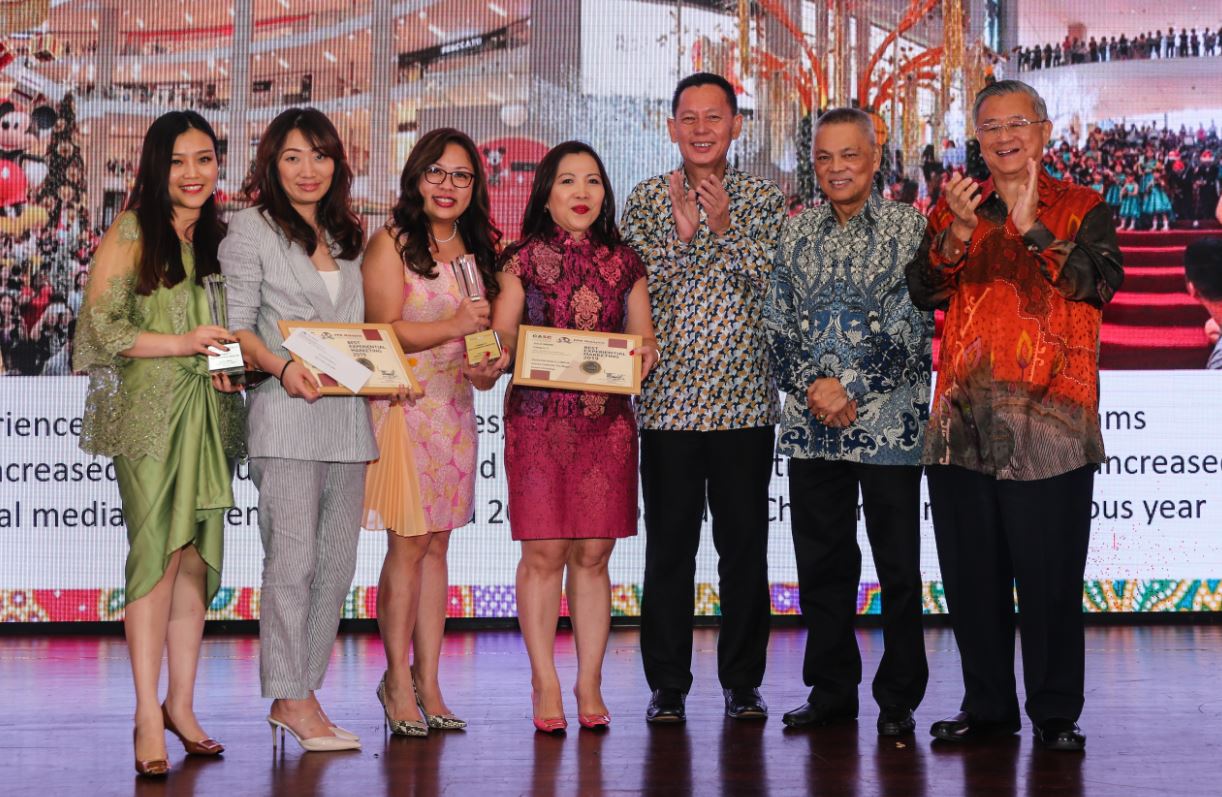 priceless experiences, personalised indulgences, amazing rewards and fulfilment of dreams.
Total visitors increased 20%, publicity increased 60%, redemption transactions/receipts increased 35% and social media engagement increased 20% compared to Christmas in the previous year.
SILVER – Pavilion Kuala Lumpur: Dream Goals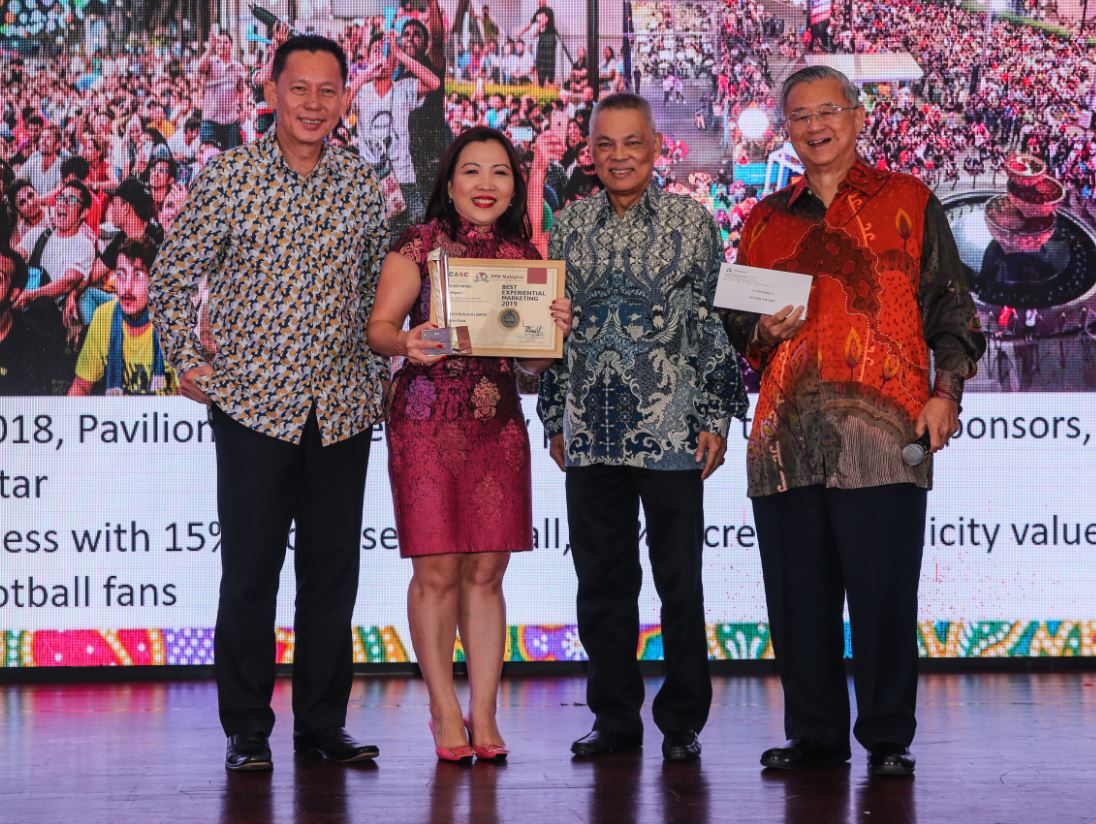 With FIFA World Cup being held in 2018, Pavilion KL strategized by partnering the global sponsors, brands and Malaysia's top newspaper, The Star.
The campaign was a resounding success with 15% increased footfall, 60% increased publicity value and it delivered a dream celebration for football fans.
CERTIFICATE OF HONOURABLE MENTION – Kota Kasablanka, Jakarta: The Longest & Tallest Hot Wheels Tracks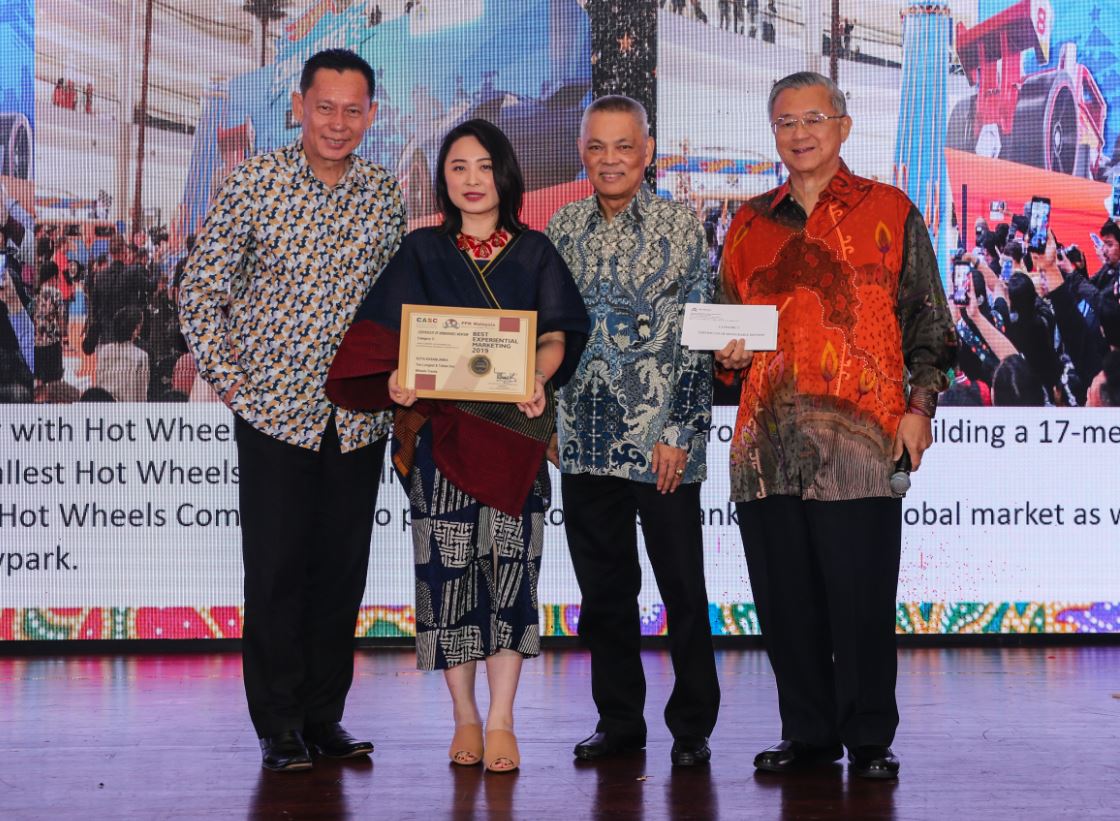 Kota Kasablanka worked together with Hot Wheels to bring an innovative holiday programme by building a 17-meter indoor tracks – the Longest and Tallest Hot Wheels tracks in Indonesia.
They also hosted South East Asia Hot Wheels Competition to promote Kota Kasablanka into the global market as well as to offer children a physical playpark.